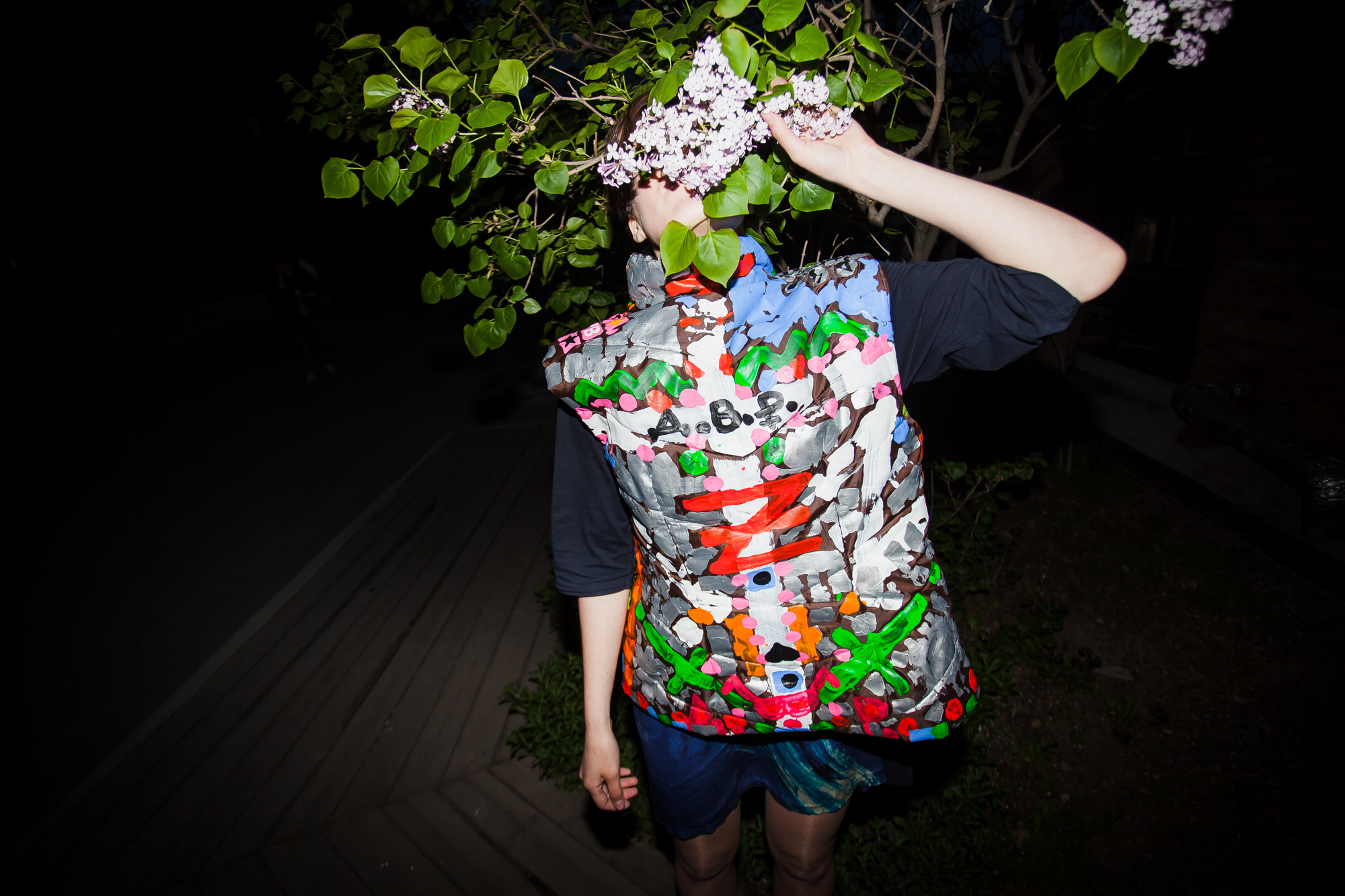 2 MARCH – 26 MAY / SMALL HALL
On the first day of Spring, Zarya Center for Contemporary Art will present "The Rites of Spring," an interactive project from the Vladivostok punk-romantic collective, DVR – Dalnevostochnye Razluchnitsy ("Homewreckers of the Far East".)
Founded in Vladivostok in 2016, over the course of its existence the group has developed a synthetic practice, combining music, poetry, sound, performance and actions. DVR's performances have taken place in museums, clubs, house parties, garages, city streets and an aquarium. Each performance is held in collaboration with poets, artists, musicians and even strangers, who find themselves temporarily becoming a "homewrecker." With this kind of fluid composition, the group creates a stream of hybrid ecstatic acts.
For DVR, the key narrative instrument is the aesthetics of collaboration. The main stylistic feature of their works is the fluidity of the process, an accent on the "here and now" without relying on a story, a precise script or finished form. This is why the exhibition begins with a blank page in an empty space, which will gradually fill with events, new connections, artifacts, and myths. Communication within this micro-community will take the form of public discussion, involving any interested audience members in the creation of the project, making them an integral part of what's going on.
Another defining feature of "The Rites of Spring" is its cyclical structure. The exhibition breathes like a living organism, changing from cycle to cycle. Each cycle is ushered in with a preparation period, an event and an exhibition within the exhibition, in which the exponents are the traces of the past event. After this, a new cycle begins, keeping to the same approximate script. Audience participation – whether intentional or spontaneous – is obligatory.
Instead of working with traditional exhibition formats, the artists plan to create an experimental operetta, encouraging the audience to abandon the role of the passive observer and join the fray. In this way, "The Rites of Spring" is designed as a call to arms for all those in the spheres of play, art and music, inviting them to become a Homewrecker of the Far East.